Message from Director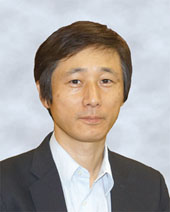 Satoshi Itoh, Ph. D, Director, RISEC
ĦĦResearch Institute for Secure Systems (RISEC) was founded in 2012 inheriting innovative technologies and research resources from former Research Center for Information Security, Center for Verification Systems, and from some part of Information Technology Research Institute and Digital Human Research Center.
ĦĦIn parallel to the outstanding development of IT and spread of Internet connectivity, our IT equipment and information assets are faced to expanding threats. To develop technologies to protect these assets is RISEC's mission. We identify above all the following research subjects are important: innovative use of cryptography in Internet and cloud services, control system security to protect important social infrastructures such as electricity, railways, water, etc. from cyber attacks, counter measures to side-channel attacks to electronics including IC cards, system design methodology to prevent errors injected at design stages and operational stages, and counter measures to arising threats which might be introduced by future quantum computing.
ĦĦIn addition to development of new technologies to raise system security level, actions are needed to make the technologies be used in the real industries and society. For such deployments, security, safety and dependability of IT must be recognized as new values to industries, which produce economical value to make security business cycle sustain spontaneously. Such help to industries or promotion of innovations is also RISEC's mission. In the innovation process, we recognize raising alerts of risks lurking in IT, and educational activities to direct citizens to acknowledge values in IT security, are also necessary.
ĦĦRISEC tackles with these security problems in scientific and engineering manners, paying attentions to human factors and legal institutions at the same time, thus forming a systematic solutions. Safety is now a global problem, and scientist group like RISEC is not the only stake holder. RISEC will try to collaborate and to make liaisons with the government, private companies, NPO, research institutes overseas, etc. Please watch and support our activities.